Please leave your contact information and comments below and we will be in touch
Añade aquí tu texto de cabecera
Lawyer from the Universidad de Chile with a master's degree from Stanford University, specialized in corporate governance, business integrity, financial affairs and taxation. He has 25 years of experience in positions of high responsibility in leading entities of the private and public sector, in Chile and abroad ...
Has more than 20 years of experience as compliance officer in multinational companies in the banking, financial and extractive industries, with regional responsibilities. She specializes in the implementation of ethics & compliance programs, anti-corruption, money laundering, operational risk and crime prevention models ...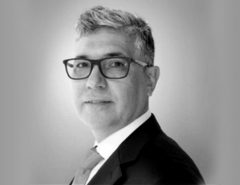 Has extensive experience in compliance, internal audit and cost control management in multinational companies in the mining and telecommunications sector. Antonio is distinguished by his experience and practical language, specializing in governance, risk and compliance, as well as the evaluation of ...
Añade aquí tu texto de cabecera
Añade aquí tu texto de cabecera
Añade aquí tu texto de cabecera
Añade aquí tu texto de cabecera
REGISTER YOUR EMAIL AND RECEIVE THE BEST PRACTICES
Subscribe to our news, resources, publications and more
RAZOR
CONSULTING
#corpgov
#esg
#integrity
Razor Consulting 2021 | All rights reserved